Desk Generic Comfort
Desk Nek
Furniture and accessories Generic Comfort
Забудьте об усталости
Закажите эргономичное рабочее место со скидкой 10%
Заказать

$529Learn more

Generic Comfort Gamer2 / VS / WN is a computer desk designed in a bold and original style. A black print is applied to the white surface of the table by UV printing. This technology allows you to get bright, rich and durable images with high abrasion resistance

$323.38Learn more

Generic Comfort Gamer2 White is a comfortable white gaming table.
Gamers are a special category of computer users, perhaps no one spends more time in front of the monitor than they are. Many hours of e-sports competitions and a day of intensive training before the tournament - that's what professional cybersportsmen devote their lives to. And so, in addition to a powerful computer, they need quality and comfortable furniture.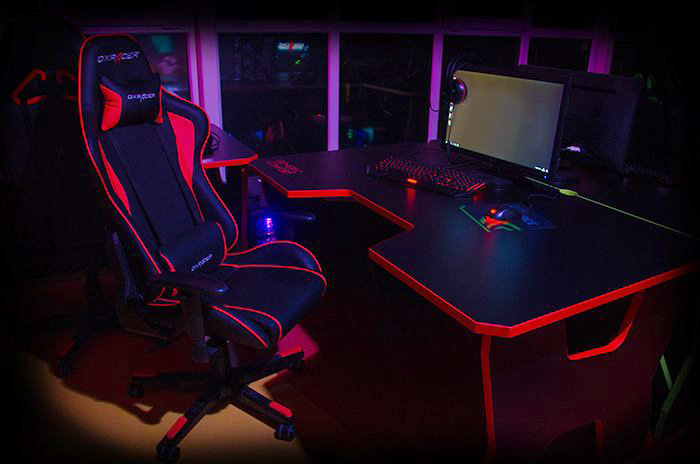 Creating the table Generic Comfort Gamer2, we proceeded from the concept of "nothing superfluous." It is simple, reliable, and it contains only what is really needed - a large and sturdy worktop, an ergonomic niche, into which the gaming chair perfectly fits, and thanks to which elbows are always on the table, and a flashy "gaming design."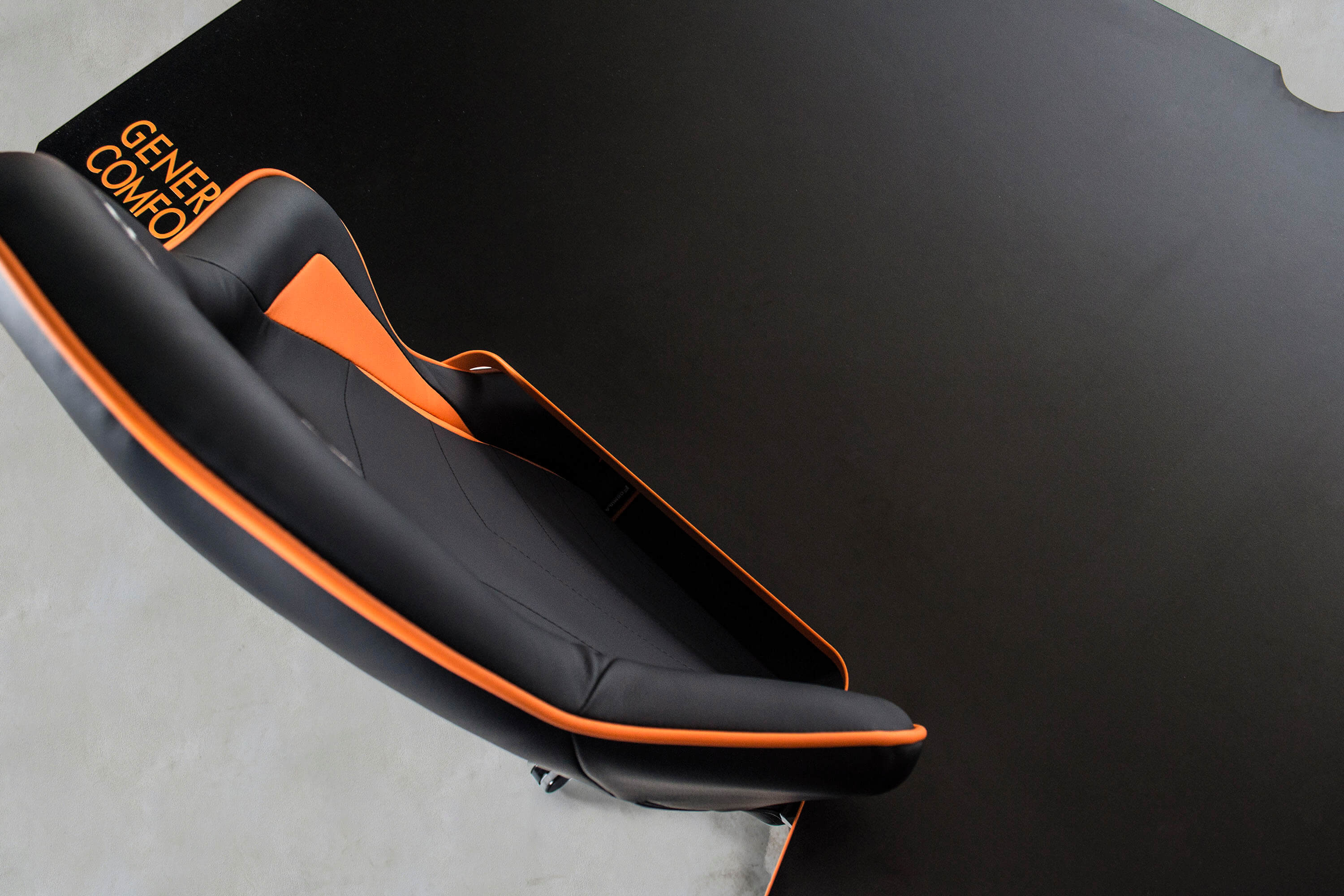 In this case, the dimensions of the table top allow, if necessary, to place on it simultaneously several monitors and a system unit with water cooling.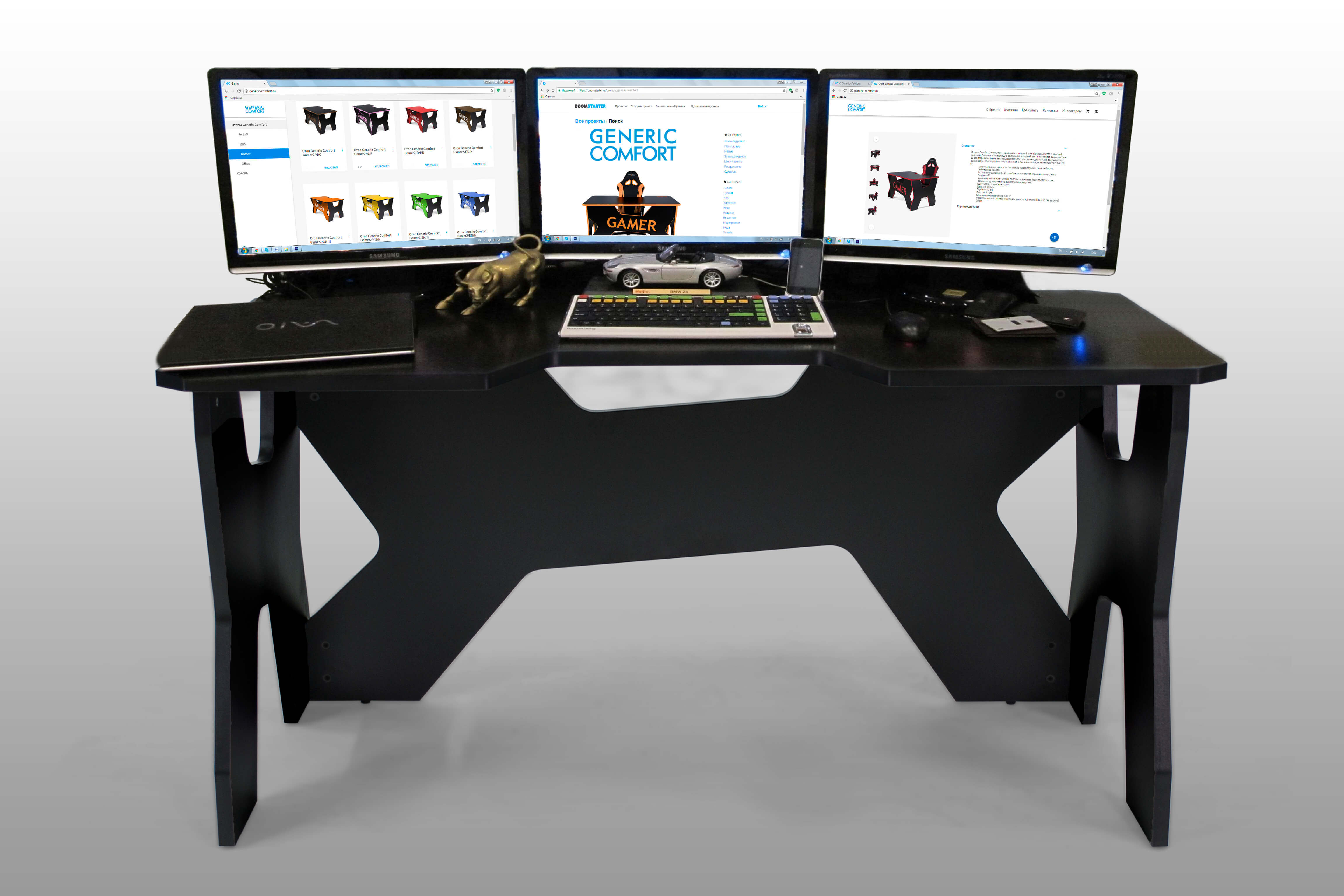 Thanks to a huge number of color options, you can choose the perfect combination of gaming table and chairs.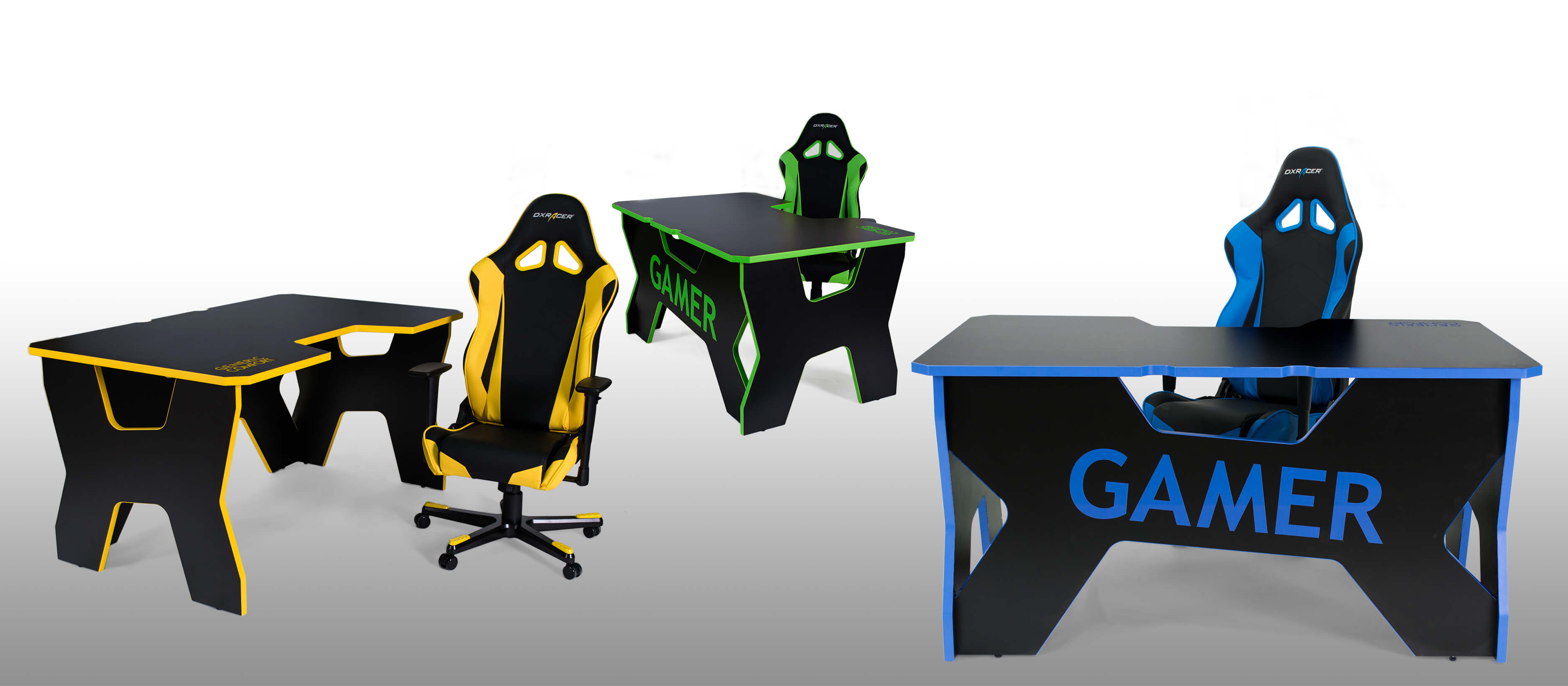 And, if necessary, equip the table with a number of options that can be individual for each cybersport: a monitor stand, a shelf for feet, or drawing a nickname on the table top.
Many professional gamers and esports teams, including such top teams as Vitrus.Pro, Team Spirit and many others, have already opted for Generic Comfort Gamer2 gaming desks.